A Guide to Wedding Planning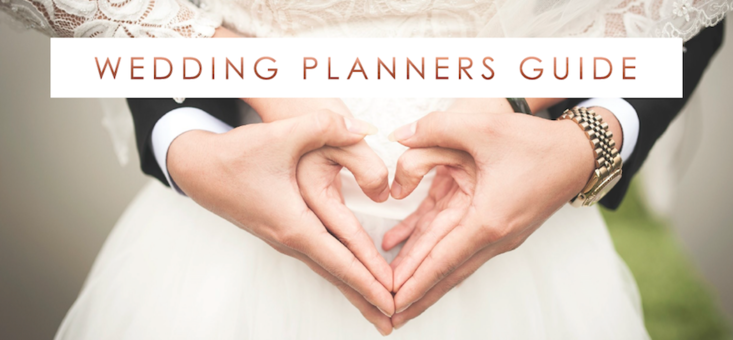 The big question has been popped and you've said 'YES'! Now the 'confetti countdown' begins in earnest.
To help you we've put together our handy wedding planning guide - taking you from newly engaged to happily married!
NEWLY ENGAGED
Congratulations!! Throw a champagne filled engagement party.
Time to discuss your wedding budget.
Make a start collating your list of names & addresses for your guest list.
Are you thinking UK or destination wedding?
Hire your personal luxury wedding planner & stylist at Rose Gold Events.
Research potential ceremony & reception venues.
12 MONTHS TO GO
Narrow down a selection of potential dates.
Finalise dates from your wedding ceremony & reception venue.
Research & hire your wedding photographer & videographer.
Reseve hotel rooms for your wedding guests.
Start UK or overeseas legal / religious proceedings.
Send out your save the dates!
11 MONTHS TO GO
Ask your Bridesmaids & Groomsmen if they will play a part in your day.
Start you search for 'the one' wedding dress.
Start to determine your wedding design & styling.
Meet with your florist.
10 MONTHS TO GO
Decide on your honeymoon destination.
Live music or DJ? Book your entertainment.
Meet with your caterer to discuss your dining options.
9 MONTHS TO GO
Place the all important order of your dream wedding dress.
If you haven't already make a date with your fiancee to go wedding ring shopping.
Place orders for any venue styling hire.
Meet with your wedding cake designer.
8 MONTHS TO GO
Bridesmaid dress girlie shopping trip (& cocktails).
Groom & Groomsmen find their handsome wedding suits.
Decide on your ceremony readings / vows / music.
7 MONTHS TO GO
Find the perfect bride accessories - shoes / veil / jewellery.
Confirm design & production of wedding invitations, place cards, menus & seating plan.
Book wedding day transportation.
6 MONTHS TO GO
Send out your invitations!
Have your Bridal hair & makeup trial.
Time to experience your wedding menu & drinks tasting.
5 MONTHS TO GO
Decide upon & purchase your wedding favours.
4 MONTHS TO GO
Start the Hen & Stag party plans.
Start plans for your wedding rehearsal dinner.
3 MONTHS TO GO
Confirm your wedding flowers, centrepieces & buttonholes with your florist.
Ensure all legal requirements have been carried out.
2 MONTHS TO GO
Book your wedding day glam squad / treatments.
Let loose on your Stag & Hen parties.
4 WEEKS TO GO
Final wedding dress fitting.
Complete seating plan & final guest numbers.
Confirm wedding day schedule with all vendors.
Write personal vows.
Purchase wedding VIP's gifts.
...AND FINALLY
Enjoy every moment of your Wedding Day!